Alternative Healing Academy 25% Off!
From now through October 15, 2016, The Alternative Healing Academy is giving a 25% discount on ALL of our holistic healing home-study courses.
(A discount this large only happens once a year, so this is the time to take that leap into a new career in holistic healing.)
AHA offers quality, study-at-your-own-pace courses in Aromatherapy, Reflexology, Color/Crystal Therapy, Color/Crystal Reflexology, Color/Crystal Aromatherapy, ReflexAromatherapy, Reiki and Holistic Beauty.
Use Coupon Code: oct25offnow at checkout!
(Coupon is good on ALL courses - including payment plans!)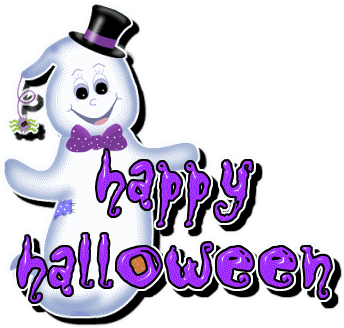 There are limitless ideas for the fun you can have at a Halloween party. Over the years, Halloween has grown into a sophisticated, adult celebration. Return to the fun kids had years ago with these basic but fun Halloween party ideas for kids.
Apple bob – Fill a large tub with water and apples. Let kids take turns bobbing for apples.
Costume contest – Once all your guests arrive at the party, take a vote on the best and scariest costumes. Add as many categories to your list as you want and hand out a grand prize to the best costume.
Pin the nose on Jack 'o Lantern – This is a spin-off version of the all-time favorite game among children. Make a huge Jack 'o Lantern, leaving off his nose. Let kids take turns being blindfolded and pin (or tape) the nose on Jack.
Pumpkin carving contest – Hold a pumpkin carving contest. See who can carve the funniest or silliest face into a pumpkin.
Make a mask – Give younger kids at your Halloween party construction paper, round-ended scissors, markers, and glue. Let them make their own face masks for the party. Punch a hole in both sides of the mask and tie string or tiny elastic on the mask.
Guess how many seeds – Place counted pumpkin seeds in a large bowl or jar. Each party guest takes turns guessing how many pumpkin seeds there are. Whoever guesses closest to the correct numbers wins a prize.
Pumpkin seed spitting contest – Cut the top off a large pumpkin and remove the inside meat and seeds. Give each kid five seeds and see how many seeds they can spit into the pumpkin from a distance.
What are you going to be this Halloween?
This year, HalloweenCostumes has a fantastic line of new costumes featuring some of the most popular, strangest, scariest, most glamorous and comical characters of today. You're going to love the wide range of amazing costumes they have for you. Their unique Halloween Outfits are sure to be a hit at your parties!
For over 10 years, HalloweenCostumes has been a prime destination for Halloween Costumes. With competitive prices and fantastic customer service, they are committed to bringing you the best possible outfit for you and your family.
Unique costumes for your whole family at amazing prices – with the largest selection – at HalloweenCostumes! (PSSST! They even have a large selection of Pet Costumes!)
Save
Stay Informed!
Fill out the form below to sign up to our free natural health and healing newsletter and e-zine and stay up to date on our latest articles and informed about holistic healing therapies and effective home remedies for common ailments.

As a thank you for joining our newsletter, we'll also send you The Healing Art of Reflexology mini-course - at absolutely no cost!



Our strict privacy policy keeps your email address 100% safe & secure. We will NEVER share your email address or personal information with anyone! The Natural Holistic Health newsletters are sent once per week.

Free PDF Health Ebook...


Unlock Your Mind Power
Simply right click the ebook title above, and choose Save As to save to your desktop! You can find more FREE Natural Health, Wellness and Pet Ebooks at Remedies4.com!

---